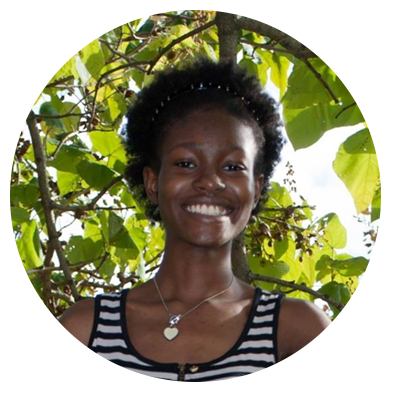 Hello, my name is Aliyah N.C. and I'm a New Jersey-based artist and illustrator of Jamaican descent with a B.F.A. in graphic design from St. John's University. Raised by an immigrant mother, I spent my childhood moving around as a navy brat and have lived in the U.S., Cuba and Spain. My time as an adolescent in southern Spain had the greatest impact on my values as an artist, nurturing a respect and appreciation for artisan crafts. As an illustrator, I am very interested in designing for health and wellness. In 2018, I received the Social Actions Initiative Award by the Sociologists for Women in Society, as apart of the Health and Migration project. Please, contact me here to get in touch. Thanks and visit back soon!
Hola, me llamo Aliyah N.C. y soy una artista e ilustradora de descendencia jamaicana viviendo en Nueva Jersey con una licenciatura en el diseño gráfico de St. John's University. Criada por una madre inmigrante, crecía como una hija de militar viviendo en los EEUU, Cúba, y España. El tiempo que vivía en Andalucía como adolescente tenía un gran impacto sobre mis valores como artista y brindó un respecto y un aprecio para las artesanías tradicionales. Como ilustradora, me interesa diseñar para la salud y el bienestar. En 2018, recibió el Premio de Acción Social Iniciativa por el Sociologists for Women in Society, como parte del proyecto Salud y Migración. Por favor, si usted quiere contáctame aquí. Gracias por la visita,
¡
espero que regrese pronto!
(Regresa a la página principal)