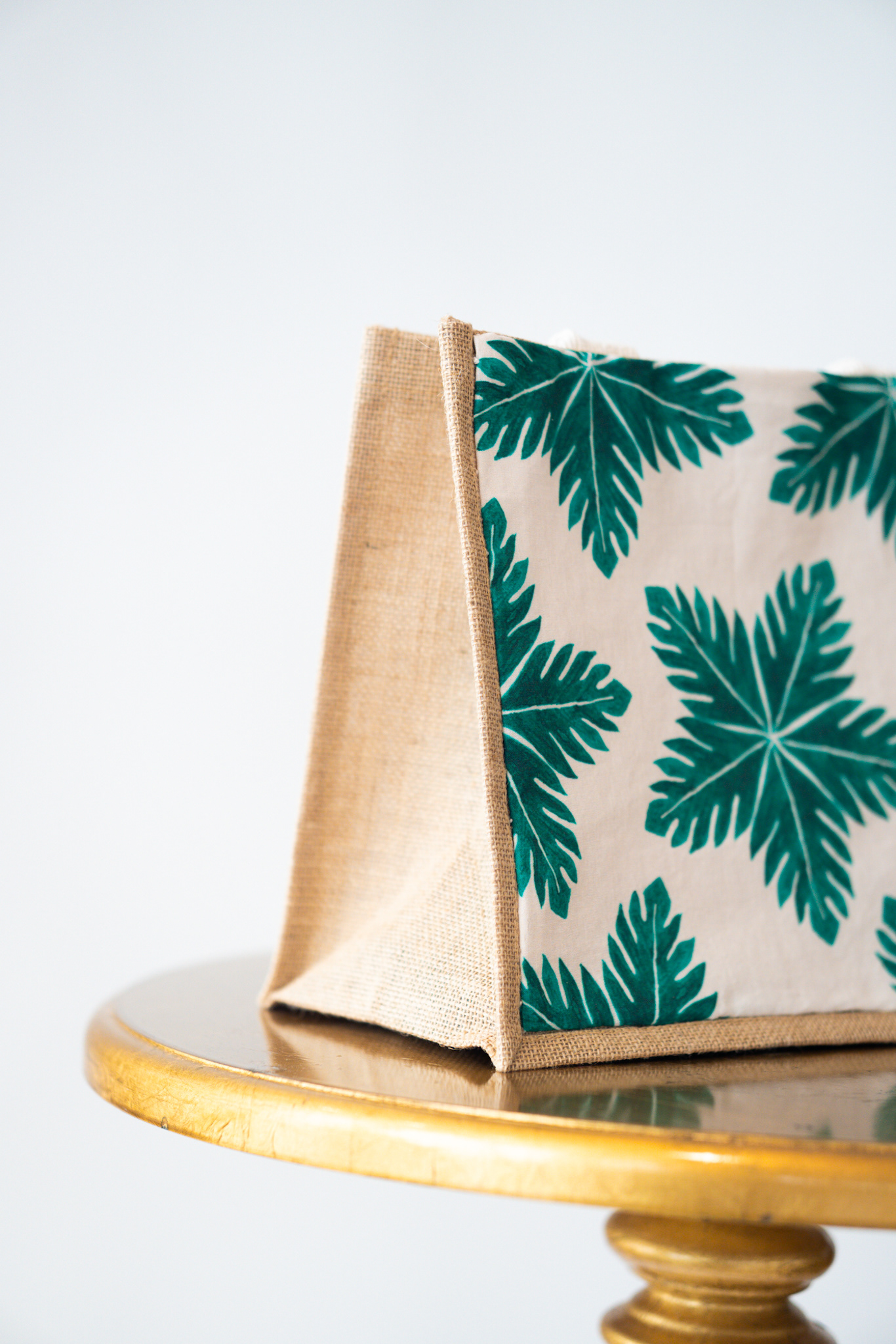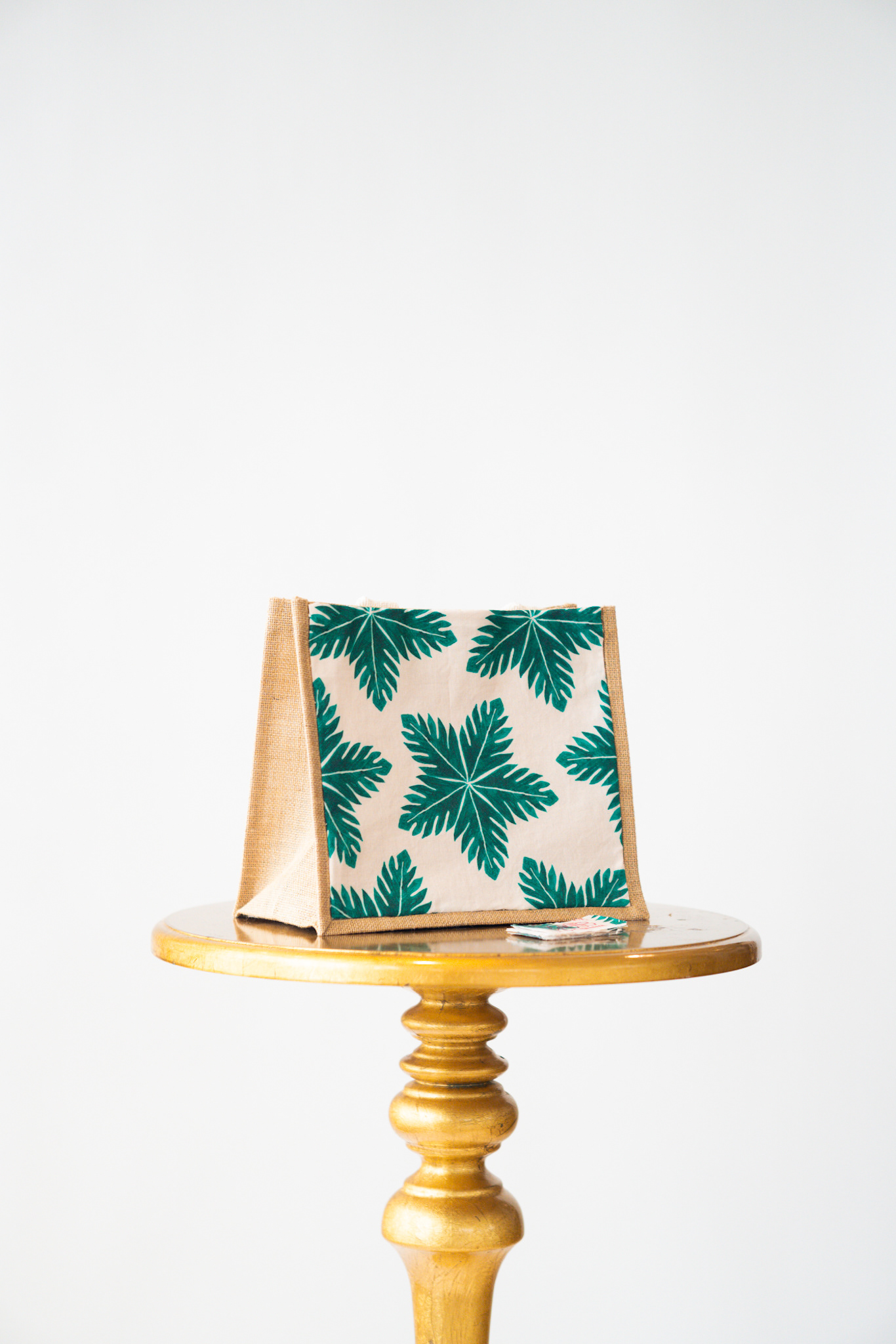 Previously available for purchase at Kinetik Arts, this design is a part of a collection called Royal Jamaica, created to raise more interest in gardening and buying local foods in Jamaica. This bag features the commonly grown breadfruit tree. Just a little reminder that buying local is always in season! (Photography by RNGLS.)
En venta anteriormente por Kinetik Arts,
este diseño es parte de la colección 
Jamaica Rea
l
 que creo para promover la jardinería y las compras locales en Jamaica. Esta bolsa utilizan la hierba del árbol del panapén (árbol de pan). ¡Sólo un recuerdo más que comprar local siempre está de moda! 
(Fotografía por RNGLS.)