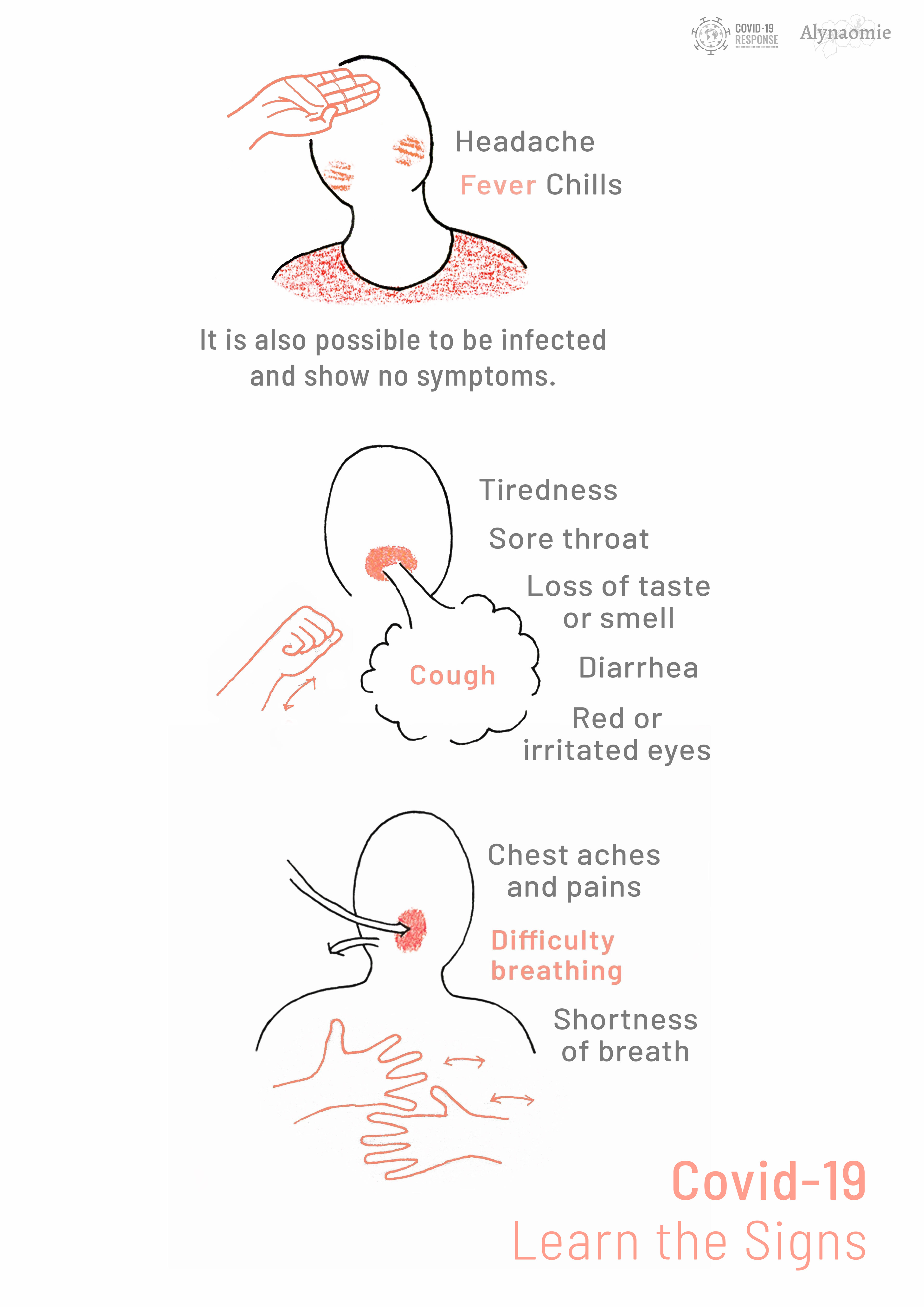 These designs were inspired by the
United Nations' Global Brief
in response to the Covid-19 pandemic, created to be accessible to more vulnerable audiences such as children, those with learning disabilities, or those who may be illiterate. 
See who.int or un.org for a complete list of symptoms. Please, share with your community, stay safe and informed! Download here.
*Scratchy throat is a new symptom of the omicron variant.
Estos diseños se inspiraron por el
Global Brief del United Nations
como respuesta a la pandemia de Covid-19. Se creó para ser más accesible a los grupos más vulnerables como los niños, aquellos con discapacidades, o quienes son analfabetas. Vea
who.int
o
un.org
para una lista completa de síntomas. Por favor, comparta con su comunidad. 
¡Cuídense y manténganse informados! (Descarga un
 diseño en español aquí.)
*Garganta irritada es una nueva síntoma de variante ómicron.