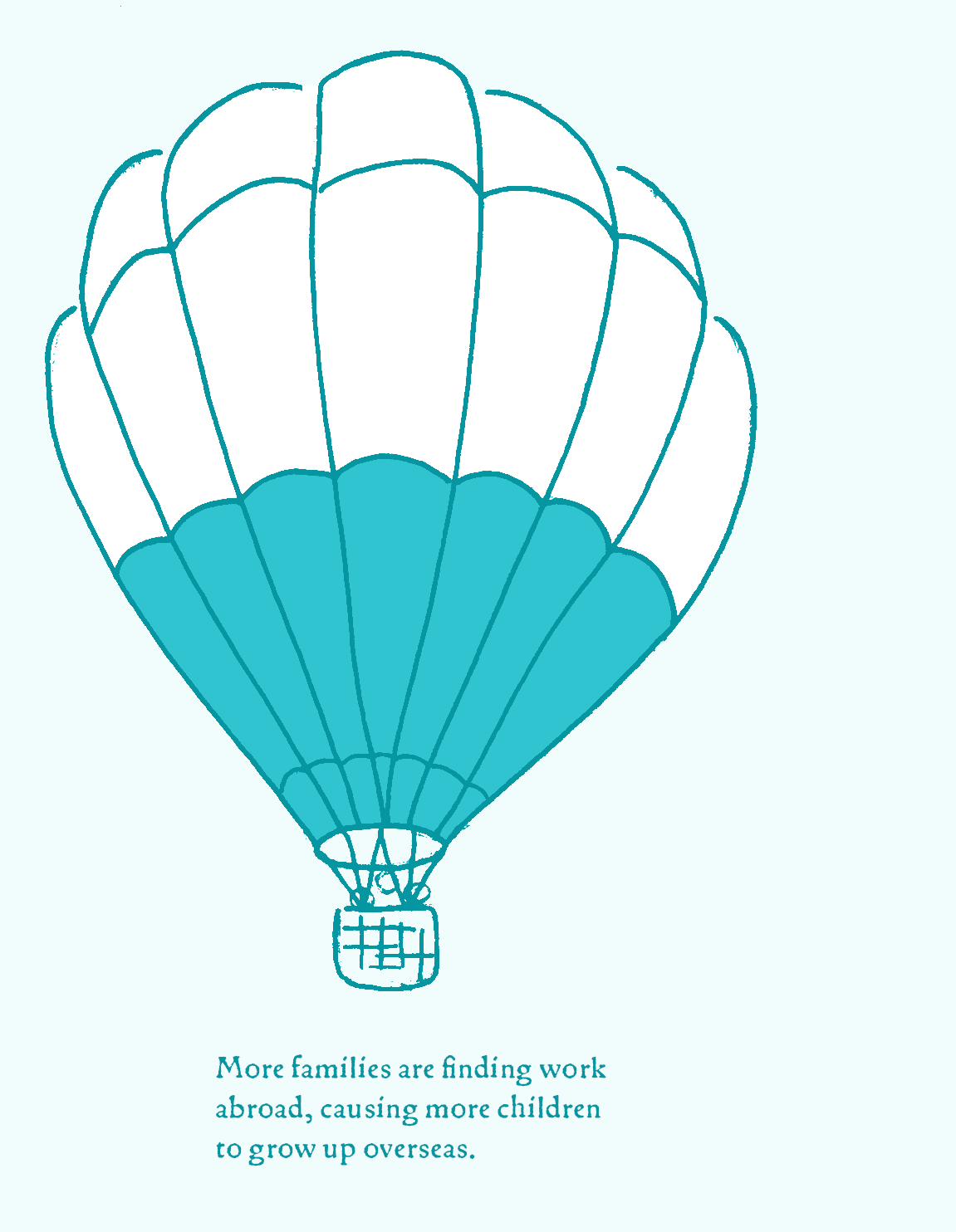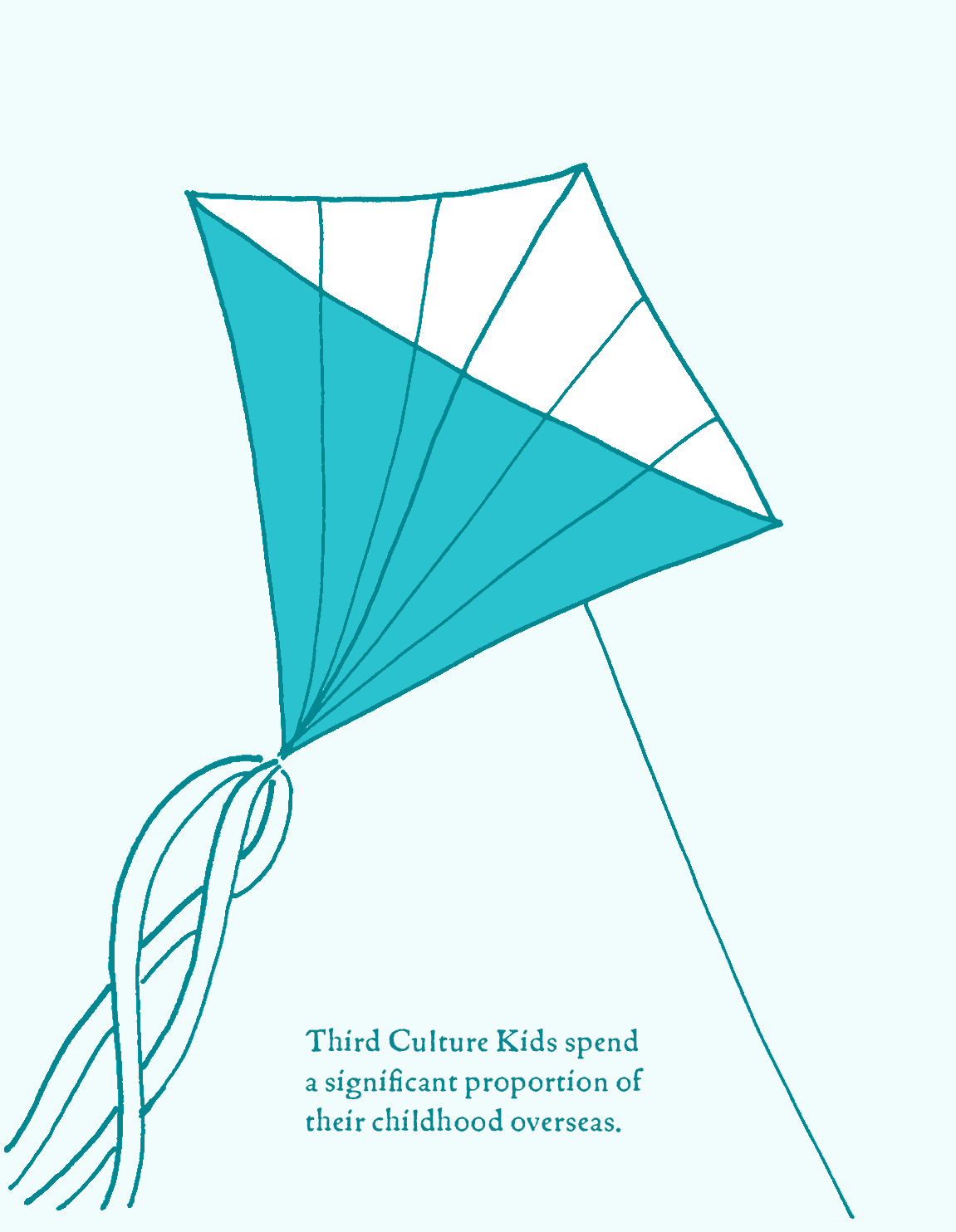 A sample of illustrations for an artist book  that tells the story of Third Culture Kids (TCKs)—child migrants who grow up overseas during a portion of their childhood—and the problems we often face when returning back home as adults.
"As migratory conditions become increasingly more dangerous [...] the advantages of certain Third Culture childhoods celebrate the benefits migration can have with the safety provided by a supportive state infrastructure. In their complex narratives of stress, belonging and identity, Third Culture Kids [also] reveal crossroads to a variety of broader cross-cultural childhoods and immigrant issues."

(
Typography: MVB Gryphius Regular.)
Una muestra de ilustraciones desde un libro de artista que cuenta la narrativa de los niños de la tercera cultura—hijos migrantes que pasan una proporción de su infancia en el extranjero— y las problemas que enfrentamos cuando regresamos a nuestro hogar como adultos. "Con las condiciones migratorias más extremas en aumento [...] las ventajas de ciertas infancias tercera culturas celebran los beneficios que puede tener la migración con la seguridad ofrecida por una infraestructura de apoyo estatal. En sus narrativas complejas del estés, pertenencía y identidad, los niños de la tercera cultura [también] muestran caminos a una variedad de infancias transculturales y temas inmigrantes más amplias."
 (Tipografía: MVB Gryphius Regular.)