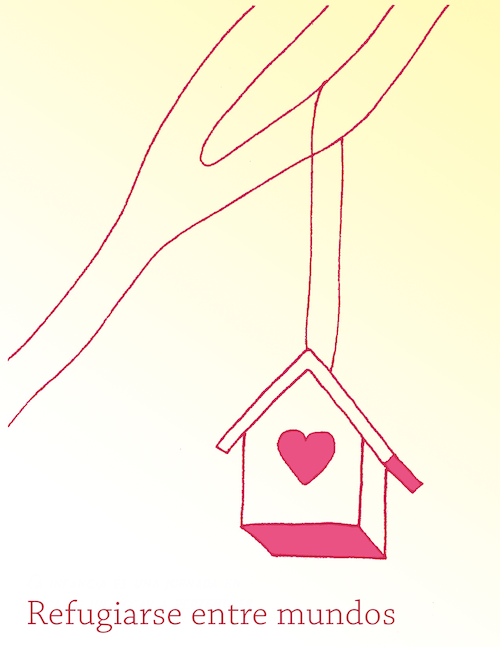 Illustrations for my 
artist book
 and zine exploring the effects of migration on our childhood journey of belonging. "Our identity tries to answer the question 'Where is my place?' Another way of saying, 'Where do I belong?' Our first relationships with family and friends play a big role in how we begin to answer these questions."
Ilustraciones para un
libro de artista
que explora los efectos de la migración en nuestra jornada infantil de pertenencia. "Nuestra identidad intenta contestar a la pregunta—¿Dónde es mi lugar? que es otro modo de decir—¿A dónde pertenezco yo? Nuestras primeras relaciones con la familia y los amigos tienen un papel muy importante en como comenzamos a contestar a estas preguntas."